"It is not the big armies that win battles; it is the good ones."
                                          Field Marshal Maurice Comte de saxe 1732
Wisec Consult is a small company working internationally, providing our clients with proactive solutions and support in the areas of Security consultancy, risk management, travel- and event security and training. Our team has a vast experience in IPR and Anti Counterfeit investigations, providing support, collecting intelligence and providing operational security for employees as well as participating in product related matters for our clients.  As professional security advisers, we advocate the use of low-profile security and our mission is to allow your staff, whether being regular or executive, to be able to do their job without unnecessary distractions or risks. Wisec Consult delivers subtle and discreet services without compromising the integrity of the client and their assets.
Wisec Training Academy provides customized and advanced training courses for security officers, security personnel, General employees and Special Security Training for Military Special Forces and affiliated organizations.
KEY AREAS OF OPERATION
• Security and risk management advisory services
• Threat, vulnerbility and risk assessments and audits
• IPR anticounterfeit investigations and support
• Due diligence Research
• Incident investigations
• Travel security support
• Personal protection (incl. concept for  travel companion services)
• Security awareness training
• Crowds safety security training
• Specialist security training
OUR RESSOURCES
To be able to supply our clients with up-to-date services, information and training, Wisec Consult uses a wide range of Specialists on a freelance basis. Our wide network within the global security world provides us with a unique opportunity to supply our customers with professional support from people who is out there doing the job and with a high degree of practical knowledge and experience.
OUR CLIENTS
Discretion is a core element in our services and we do not publish the names of our clients. However, a selected list of clients who approved to publishing can be provided on demand.
 
;……… Wisec Consult has supplied a number of these services to us, ranging from personal protection over travel security to dedicated investigations and risk management.
 
The services always been of a very high standard and at the expected professional level. Not one time have we been disappointed of the quality and performance…………;
 
Kind regards
"A large international client with global business activities"
ABOUT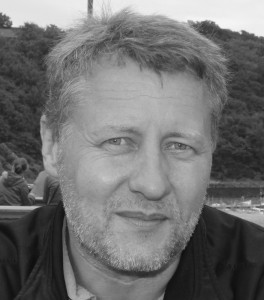 The company is owned and run by Mr. Flemming Wenzell. Flemming Wenzell has extensive experience from the security industry and presents both national and international certifications in security management and security consultancy. Working as a security specialist and advisor, he has worked with and taught security professionals all over the world.  He is ISPS and PFSO approved and meet the skill base for terrorist protection of the vessels and port facilities. He has many years of experience as an international security expert specializing in close protection, advisory- and intelligence related services with a special focus on IPR and anti-counterfeit matters. With Wisec Consult, he has been a Team leader, coordinator and advisor on security operations for private companies in Asia, Russia, Western Europe, Africa and the Middle East. Likewise, he has conducted security and safety audits for companies locally and internationally. He is an experienced instructor and lecturer. He has conducted trainings and lectures in travel security, personal protection, close combat, event safety, security management, security awareness, surveillance and counter surveillance, executive level leadership training and strategic planning.
THE COMPANY
Wisec Consult has since 2008 been an active and innovative element in the security industry. Wisec Consult is a sole proprietorship operating internationally and using a wide network of professional operators, the company provides great flexibility and a high level of competence.
The company focusses on performing specific consulting assignments in four areas of competence:
Corporate security advisory services.
Operational security, intelligence and investigations, specializing in IPR and anti-counterfeit matters.
Travel- and event security and safety of personnel.
Education and training within tactical and operational security
The labor force of Wisec Consult is predominantly freelance operators and consultants. All are specialists in their field. This provides a unique opportunity to offer our clients services at a high professional level from consultants who are focused and dedicated to the task. The clear objective is to maintain the quality that for many years has been the hallmark of Wisec Consult. In order to ensure a uniform product, Wisec Consult manages the necessary qualification update of its own operators and consultants so that all employees meet the demands and expectations that customers may have. This has greatly contributed to provide the company with a solid and regular client base.
The company's regular clients include large international corporations as well as national and local businesses who all require professional and discrete services. The depth and quality of the services is characterized by a holistic approach where special skills, experience and knowledge are the main elements. This provides the advisory services with a dimension of objectivity and, above all, a number of subjective approaches where a "thinking out of the box" approach, allows us to tailor the services the exact needs of our clients.
Wisec Consult often contribute as part of a process where customers require advice and support to specific tasks within the four areas of competence. Often the task is to advise the advisor, training the trainer or supporting the client in converting existing structures into a more optimal solution. The focus is on the human aspect and that effective security management must be put in context with some well-implemented safety procedures where the physical security devices cannot stand alone. Wisec Consult can offer complete solutions in all four areas. Planning and implementing the various services often requires close contact with public authorities and institutions. Wisec Consult has extensive experience in working within these areas.
• Corporate security advisory services including incident management, threat- vulnerability- and risk assessments, policies and contingency planning.
• Security and Safety inspections with review and testing of existing systems and processes.
• Investigation of incidents such as shrinkage, theft, espionage, threats and violence.
• Training of employees in emergency preparedness and crime prevention, travel security, Event Safety, and special courses for professional security personnel, police officers, professional soldiers, and military Special Forces.
Wisec Consult is operating in an international environment and has over the past years carried out and is still running operations in Europe, Asia, Africa and the Middle East
CONTACT
Flemming Wenzell
Mail: info@wisec.dk
Tel: +45 60 74 97 30